Goodyear EfficientGrip Performance Tyres Available in Nottingham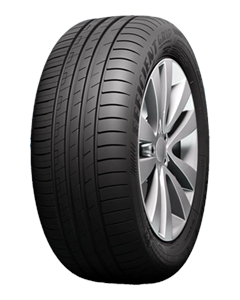 EfficientGrip Performance
A-rated* wet grip
Shorter braking distances for driving confidence
Improved wet braking and lower rolling resistance
Lower fuel consumption
A-rated wet grip
Rated A for wet grip performance, the highest rating awarded under EU regulations.
Improved wet braking and lower rolling resistance
WearControl Technology ensures an optimal balance between wet grip and low rolling resistance for the life of the tyre.
Lower fuel consumption
We use FuelSaving Technology to create a new base compound that reduces the tyre's energy dissipation. Rolling resistance is reduced by 18%4 meaning improved fuel efficiency and lower driving costs for you.
Shorter braking distances for driving confidence
ActiveBraking Technology increases contact between the tyre and the road surface for shorter braking distances – up to two metres (8%) shorter on wet roads2 and 3% shorter in the dry3.